If you have any information about these crimes or any person(s) involved, you are urged to call Crime Stoppers at or submit a Web Tip . You do not have to give your name. CRIME STOPPERS will pay a cash reward of up to $1000 and you can remain anonymous.
Crime Stoppers Bulletin 20-19
December 28, 2020
STATUS
: OPEN
On December 16, 2018, at approximately 2:27 p.m., the Albuquerque Police Department responded to the area of Central Av SE and Dorado Dr. SE in reference to a female who had been shot. The female was later identified as 41-year-old Donalda "Mia" Shortman.
A caller stated they saw an African American adult male, approximately 30 years old, 5'8" tall, wearing a black hat, black shirt, and baggy blue jeans, running southbound on Dorado Pl SE just after the caller heard a gunshot. Shortman was found on the sidewalk with a gunshot wound and later succumbed to her injuries.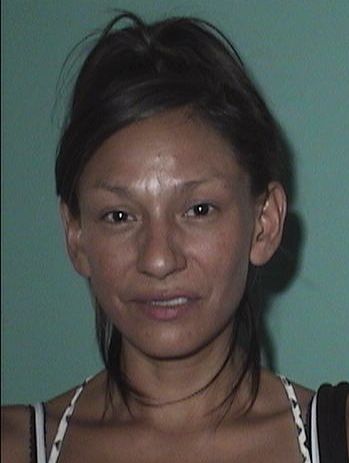 ---
Crime Stoppers Bulletin 20-17
December 17, 2020
STATUS
: OPEN
On November 26, 2020, the Albuquerque Police Department responded to a shooting at the Phillips Gas Station located at 7011 Lomas Blvd NE. A female victim suffered a gunshot wound to the head which has left her paralyzed. The SUV pictured is believed to be the offender vehicle.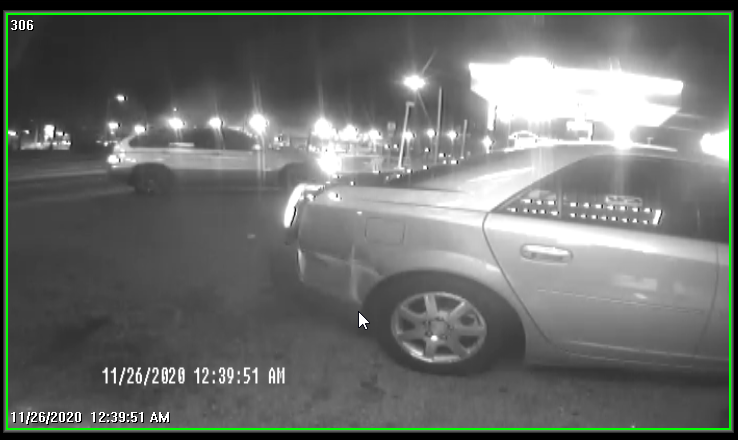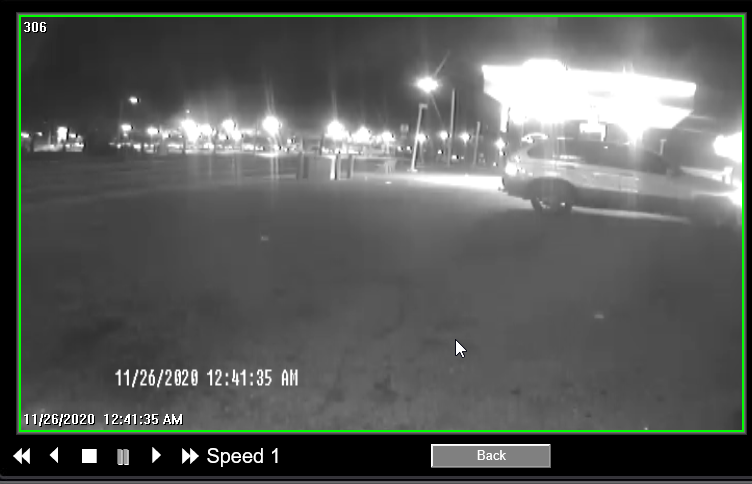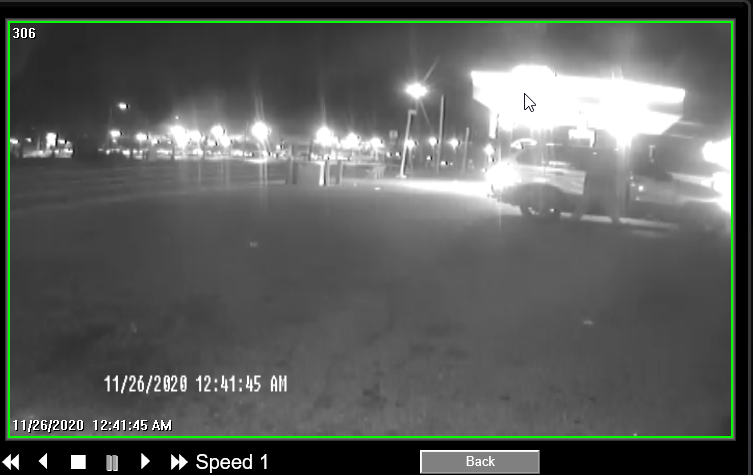 ---
Crime Stoppers Bulletin 20-07
October 22, 2020
On October 16, 2020, Albuquerque Police responded to the area of Candelaria and Jefferson at approximately 7:07 p.m. for a fatal crash involving a pedestrian. The offender vehicle is possibly a Ford F-250 blue in color with some front end damage.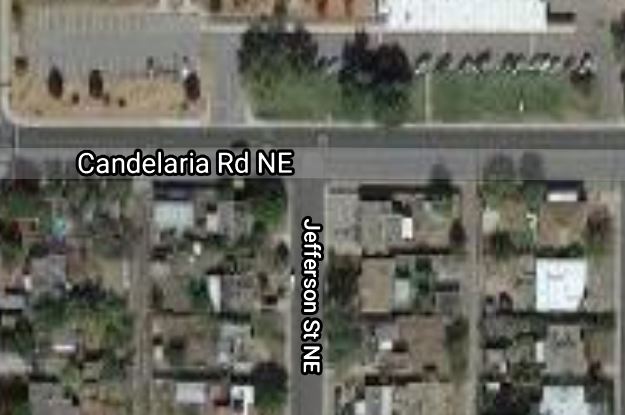 ---
Crime Stoppers Bulletin 20-06
October 21, 2020
On September 20, 2020, this unknown male and female walked out of Smiths located at Tramway Blvd NE and Montgomery Blvd NE with unpaid merchandise. When outside of the store security approaches them and ask them to re-enter the store and pay for their items. The duo continues to leave getting into a Black Honda civic with an unknown license plate number. As the male enters the drive side door he pulls out a black colored firearm and points it at Security.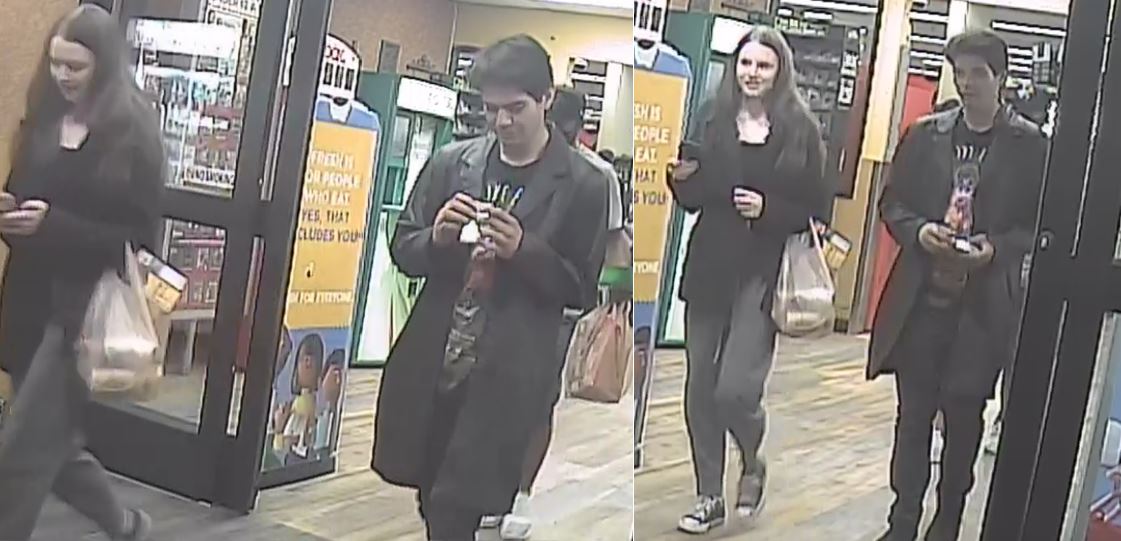 ---
Crime Stoppers Bulletin 20-05
October 20, 2020
On July 4, 2020, around 12:00 p.m. deputies with the Bernalillo County Sheriff's Department located a deceased female. Later identified as 31-year-old Laura Lopez (pictured). Lopez was located near Carlito Springs Rd and NM Highway 333 (Route 66).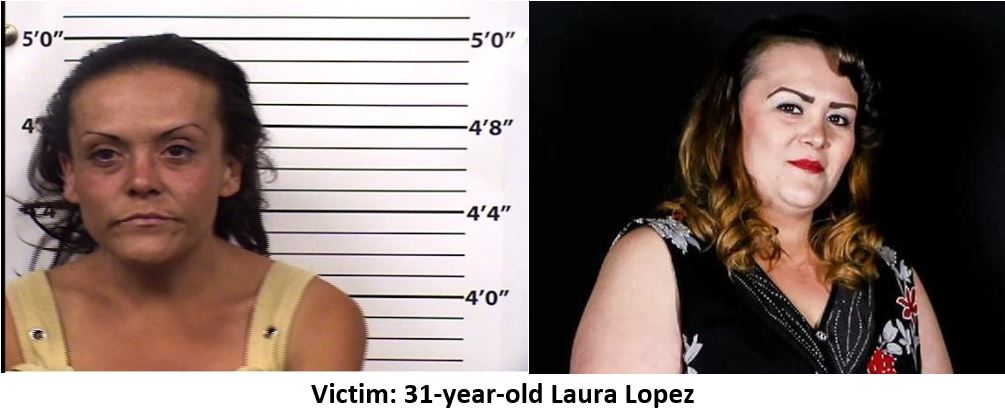 ---
Crime Stoppers Bulletin 20-04
October 16, 2020
STATUS
: Open
On September 8, 2020 at approximately 8:51 p.m., a shooting occurred at the Good to Go gas station located at the corner of Broadway Blvd SE and Avenida Cesar Chavez SE. The suspects shot at a car occupied by three people, injuring one. The suspects were observed arriving and leaving in the SUV pictured. The two individuals pictured are believed to be involved in the shooting.

---
Crime Stoppers Bulletin 20-03
October 05, 2020
STATUS
: OPEN
On July 27, 2020, Albuquerque Police were dispatched to the intersection of Zuni Rd and Wyoming Blvd SE. Upon arrival officers made contact with a female who had been carjacked at gunpoint.
The victim was approached by two unknown males while outside of her vehicle. The first male was described as white or Hispanic, approximately 5'6", wearing a wife-beater, with a hat, and a Dallas Cowboys face mask. The male then demanded the victim's car keys. The second male wearing a white t-shirt grabbed and held the victim while striking her on the side of her face with a firearm. The two males then took off with the victim's vehicle.
The Dodge Magnum pictured is the suspect's vehicle. The two male suspects were seen talking to the occupants of the Dodge truck.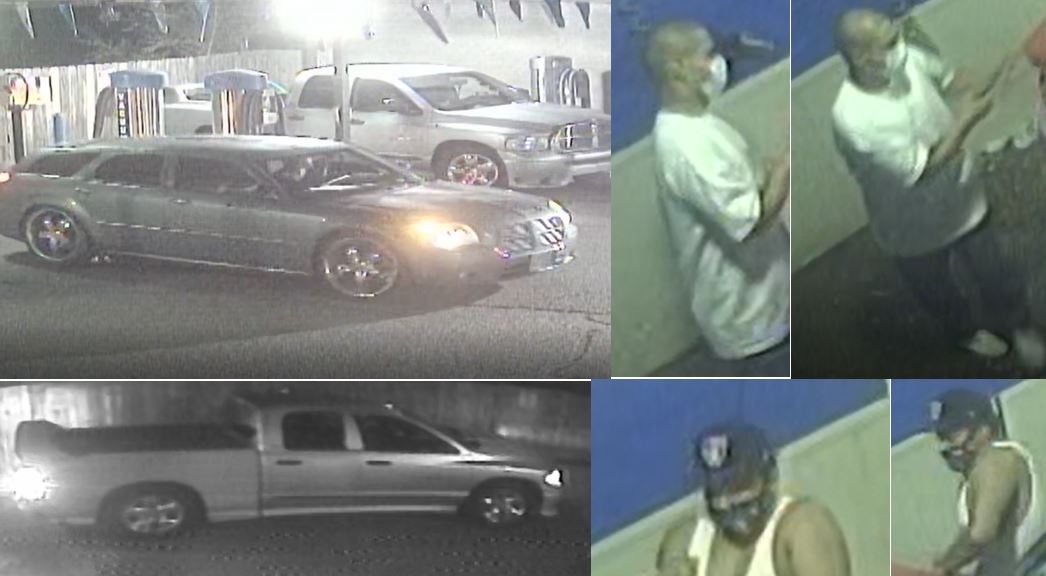 ---